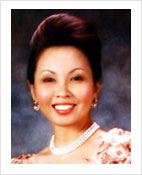 PHORNSAN KAMLANG-EK
CHAIRMAN – FOOTVOLLEY SPORT ASSOCIATION OF THAILAND
Footvolley is a sport that combines elements from three other games, namely beach volleyball, sepak takraw, and beach football. It is a popular sport and played throughout the Americas and Europe . There is also an international federation that governs the sport. K.Praputt Kamlang-Ek introduced the sport to Thailand about 3 years ago, with the notion that this international sport is the one best suited for the Kingdom.
We are all open for questions and comments, as we feel it can only improve the TFA.
I would like to take this opportunity to thank our Chief Advisor and everybody else who have helped us along the way. We are honored to have received your assistance.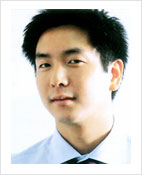 We are pleased to introduce a new and upcoming sport in Thailand , footvolley
For the very first time the general public will be able to witness the Thai national footvolley team participating in the official world championships in this exciting new concept, uniting volleyball and football fans under one roof!
The sport of footvolley has been played for many decades in Brazil and most of their athletes play football, bringing the fundamentals of that game to footvolley. But, a more similar sport would have to be sepak takraw, our national sport. It is a good mixture of elements that only add to the fun of the sport, as winning or losing is really only secondary. I feel that if any Thai happens to witness footvolley, they will be interested in the sport and would like to play it.
After footvolley's introduction in Thailand , it has gradually received interest from the people, including athletes.
We welcome your support for the development of footvolley in Thailand . I hope that all our advisors for the TFA would guide us give us good counseling and insight. These advices would go a long way in making the sport accepted by the public, an everyday activity and source of competition for people of all levels, and that it will become and instant hit with everybody.