Footvolley Asociation of Thailand is dedicated in popularizing the sport in Thailand. The main method used for exposure of the sport to the public is through the now annual Thailand World Footvolley event and University Footvolley League.The TFA also conducts a Footvolley Road Show, an event, usually appearing in public places oron public television demonstrating the sport for people to see, and explains the rules and regulations. The Footvolley Clinic teaches the fundamentals of the game to the Thai youth, with the goal of training and scouting potential national team players
Another objective for the FVAT is for Thailand to one day become world champions. With Thailand's love for football and sepak takraw, with favorable weather and locations, and with Thailand ever improving in the international ranks, this objective is bound to be fulfilled in the near future.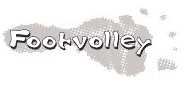 Footvolley Co.,Ltd.
was founded by Praputt Kamlang-ek(Duke) son of Gen. Arthit Kamlang-ek (Senator for the province of loey) and Phornsan Phornprapha/Kamlang-ek in May 2003
Footvolley Co., Ltd. is the officially promoter of the sport appointed by the Footvolley Association of Thailand and the FIFV, (Federation International Footvolley) The International Footvolley Association based in Brazil.
Our main responsibilities include the organization and promotion of domestic footvolley competitions (high school, university and national level) as well as on the international level.
Our staff are proven, qualified, and experienced in sports event management to the extent that all events are managed and implemented in-house; total turn key solutions from concept creation, artwork design, project management, media buying & planning through event organization. Every attention is given to all details throughout the project ensuring that everything goes down perfectly.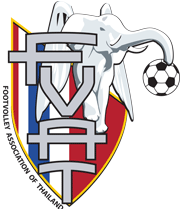 Footvolley Association of Thailand (FVAT)
The TFA is the official association for the sport of Footvolley in Thailand and is affiliated with the Federation International of Footvolley, or FIFV, the world's governing body. They are responsible for everything regarding the sport for Thailand , both domestically and in the international scene, such as promoting the sport in Thailand and organizing local events and tournaments in the high school, university, national, and international levels.
The Thailand Footvolley Association (TFA) works towards footvolley domestically and also in sending Thai athletes to participate in international tournaments. The federation gives special benefits to their main corporate sponsors. Another important goal for the federation is to improve Thailand 's youth so that they can compete with the world annually and be world champions.
The employees at the federation are well trained and hard working, with experiences working internationally and with international teams and are comfortable preparing and working for international tournaments. They are seasoned professionals and are truly dedicated committed to the sport of footvolley
FVAT Objectives
FVAT will focus on the development of foot volley in Thailand by ensuring the following factors are fulfilled:
Set Recognition
FVAT has been registered in Thailand under the Sport Authority of Thailand (SAT) umbrella since 2004.
After 2 years any sporting association can apply to be officially recognized by SAT and given the title "of Thailand" amongst the other 43 sporting associations in Thailand.
The benefits include budget support, automatic inclusion in the National Youth Games and University Games, hence it is imperative to lobby and get recognized.
Grass Root Participation
Nationwide awareness & understanding of footvolley through regular roadshows & training camps for coaches, players & referees
Development & maintenance of a large capacity of high caliber number of coaching staff, players and a network of professional referees with regular training courses (D-License)
Assist teams development and player recruitment efforts to improve the level of play adding to the excitement of the Sportainment
Establish training hubs at key strategic locations (Siam University, Rajabhat University Valaya-Alongkorn & SAT)
Inclusion of footvolley in University, Rajabhat & Rajamangala games
Roadshows in key location; a team of specialist (national team coach, players & celebrities) will tour shopping malls, universities & school to teach about footvolley and spread the awareness about this exciting sport through this interactive and game show concept.
New Sporting Industry
Create largest capacity of footvolley players worldwide
Development of an industry that can self support itself financially
Providing financial & social benefits to players, coaches, team owners and referees
Benefits of sponsors and partners being associated with footvolley
Creating the Professional Footvolley League with the best footvolley players from across the world participating on a full time basis
Public Relations
Continuous public awareness and the promotion of footvolley through all media channels
Increase nationwide television & media exposure
Establishment of a press centre becoming the pivotal point for communications (television, newspaper, magazines, radio & collaterals) providing insight (media artwork, VTR, photos, statistics & press release) on what's going on in the footvolley world
Creation of website www.footvolley.org with real time updates and portal for footvolley information and content
FVAT Responsibilities
ORGANISATION – we will be responsible from the very beginning creating the initial concept through to coordination with teams competing (team fees, team uniforms, prizes, invitations, foot & accommodation) through to overall planning, dealing with suppliers and project management. This includes entertainment, games and shows.
PUBLIC RELATIONS & ADVERTISING – Design, planning, purchasing and implementing of the media plan through various channels from TV program scoops, newspapers, magazines, radio, website and press conferences.
COLLATERAL MATERIALS – Design, production and distribution of collateral materials from cut out / billboards, leaflets, buntings, banners, J-flags, and posters.
Thai National Team
Competing competently at the international level, top 3 finish in all competitions
Become world champions and retaining title with new players (similar to Brazil for football)
Training camps; training camps will be provided to representatives team players who will be competing in the university championships or national team preparation for world footvolley tournaments. A total of 16 – 20 national team players will be recruited for training 52 weeks of the year – full boarding national team coaches and players.